We are very excited to share that JuliaCon 2021 kicks off next week (on Tuesday at 2 PM UTC) with an incredible lineup of workshops. Remember to register to get the Q/A links for the workshop, meetup times, and more: https://juliacon.org/2021/tickets/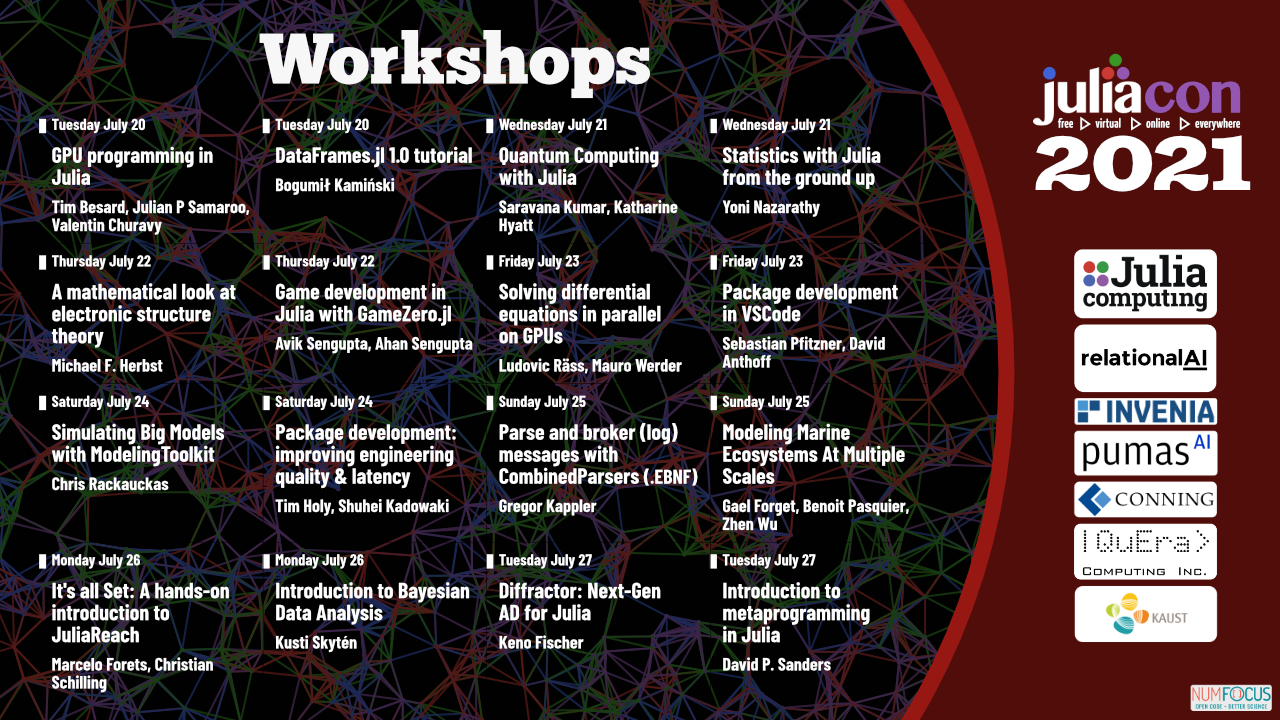 The full talk schedule has also been announced and can be found here: https://pretalx.com/juliacon2021/schedule/ This is our largest and best topic lineup ever!
Again, don't forget to order your JuliaCon 2021 T-shirt, Mug, or stickers here: https://discourse.julialang.org/t/juliacon-2021-t-... See you at JuliaCon!
- Logan on behalf of the JuliaCon organizing committee